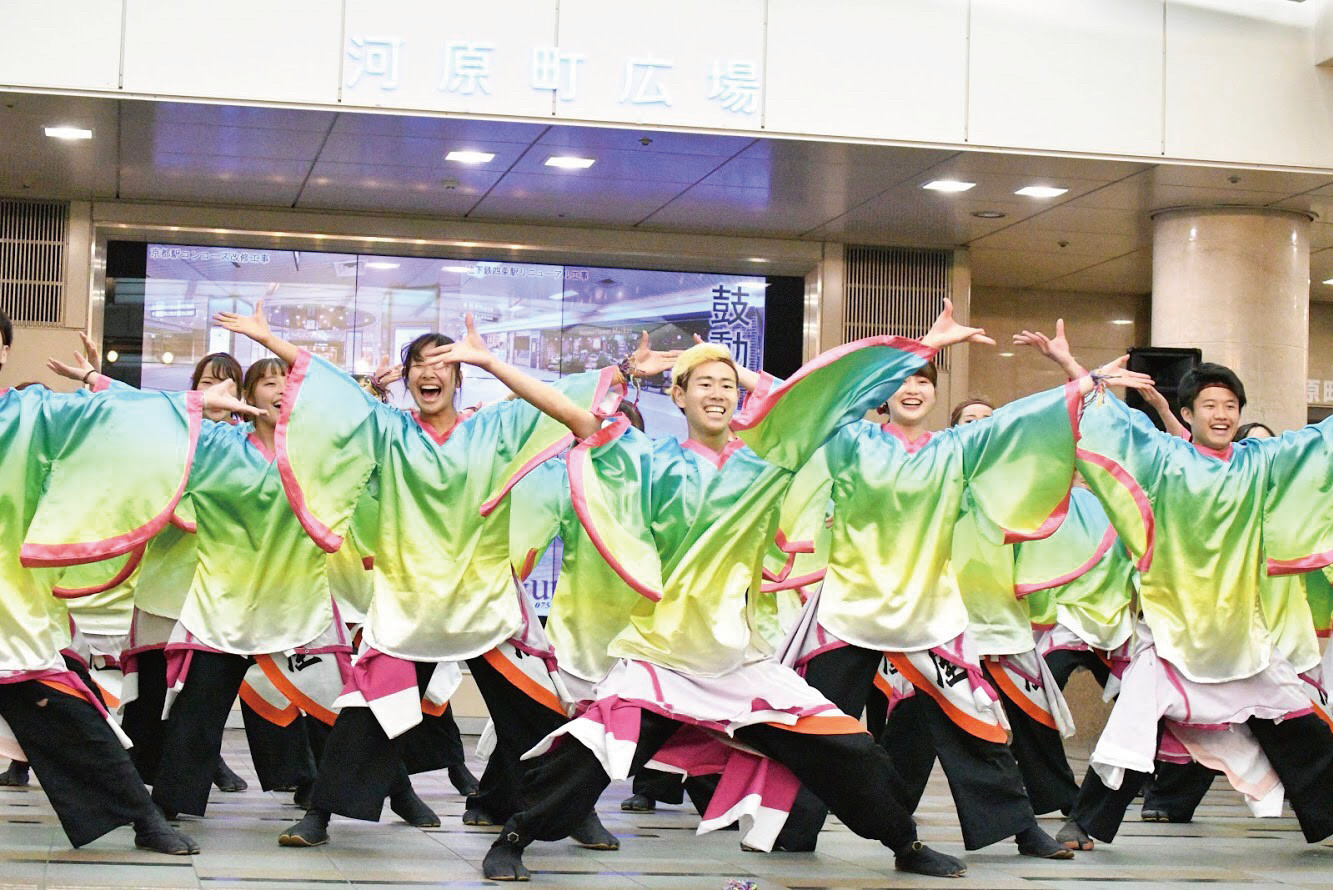 Kyoto Sakura Yosakoi, also known as "Sakuyosa".
It is a yosakoi festival held every year in early April at Nijo Castle and Heian Shrine.
The 15th Kyoto Sakura Yosakoi has grown to become one of the largest Yosakoi festivals in the Kansai region, with a total of 120 participating teams.
---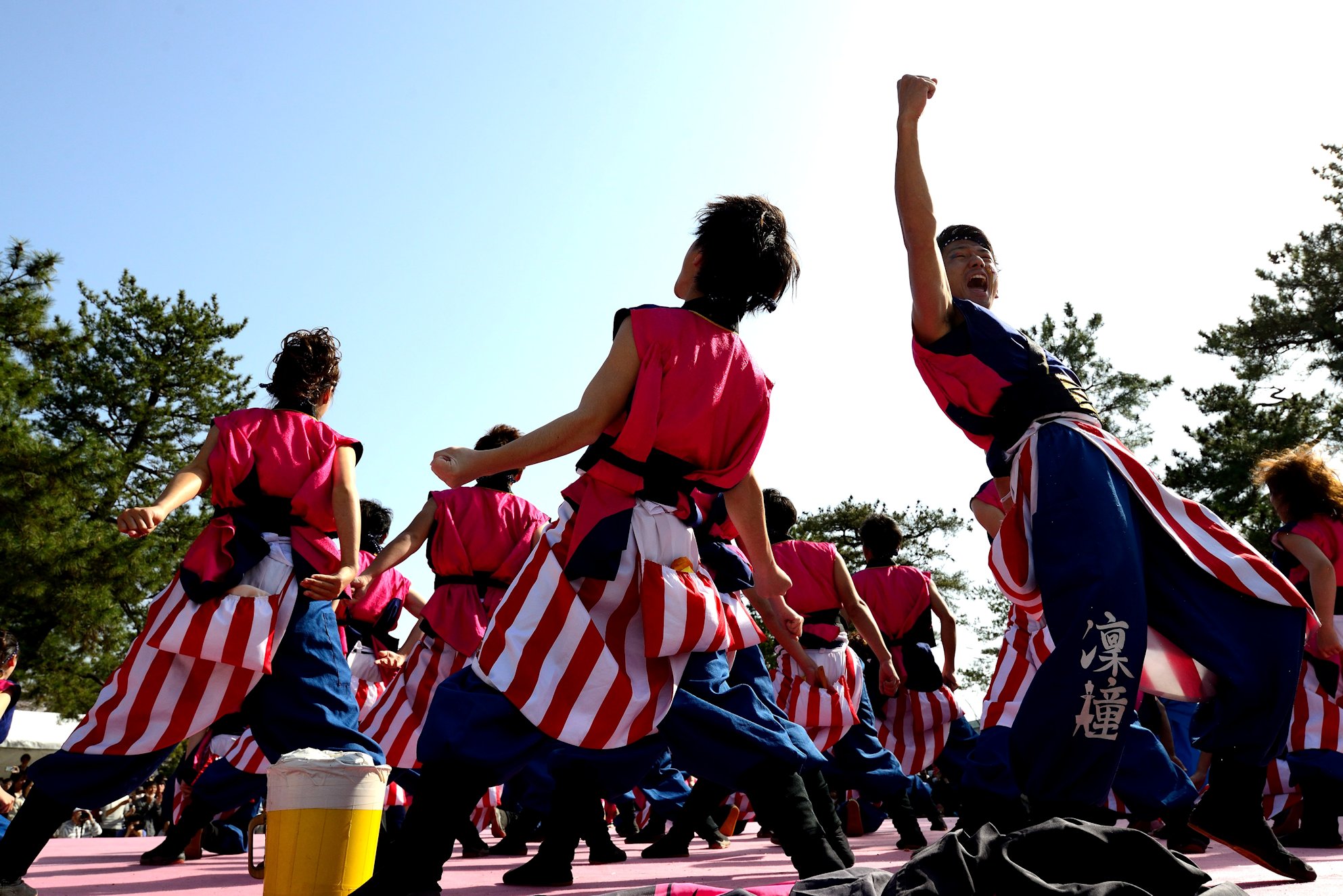 One of the largest yosakoi events in Kansai.
Number of participating teams・・・About 125 teams, 4,000 people
A wide variety of performers, including those from Kochi, the home of yosakoi, and famous teams from the Tohoku region, will present powerful performances.
---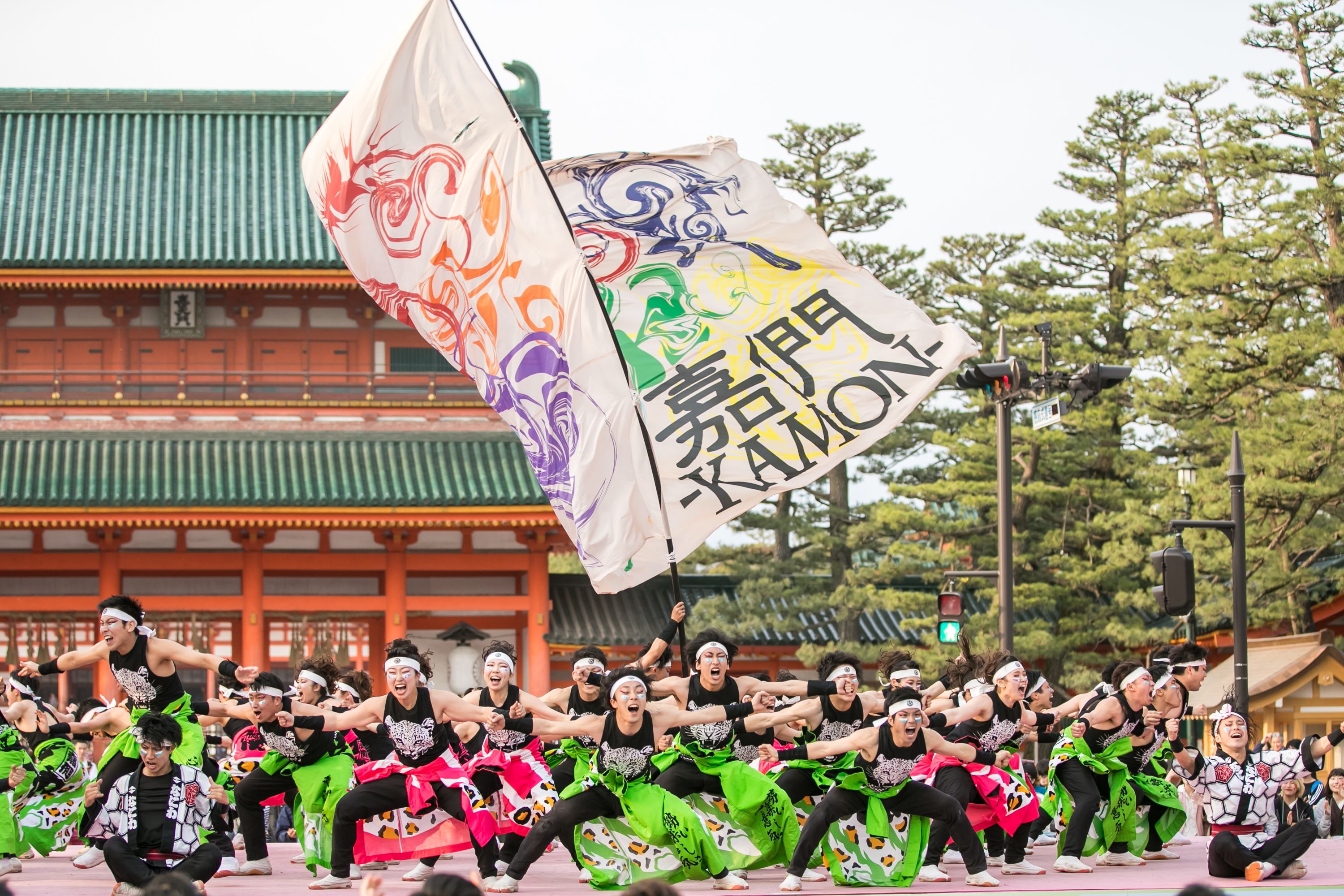 A variety of venues unique to Kyoto.
Various programs will be held at venues unique to Kyoto, including the Okazaki area around Heian Shrine, the Sanjo Meitengai shopping street, and Umekoji Park area. Throughout the two days of the festival, various areas of Kyoto City will be decorated in spring.
---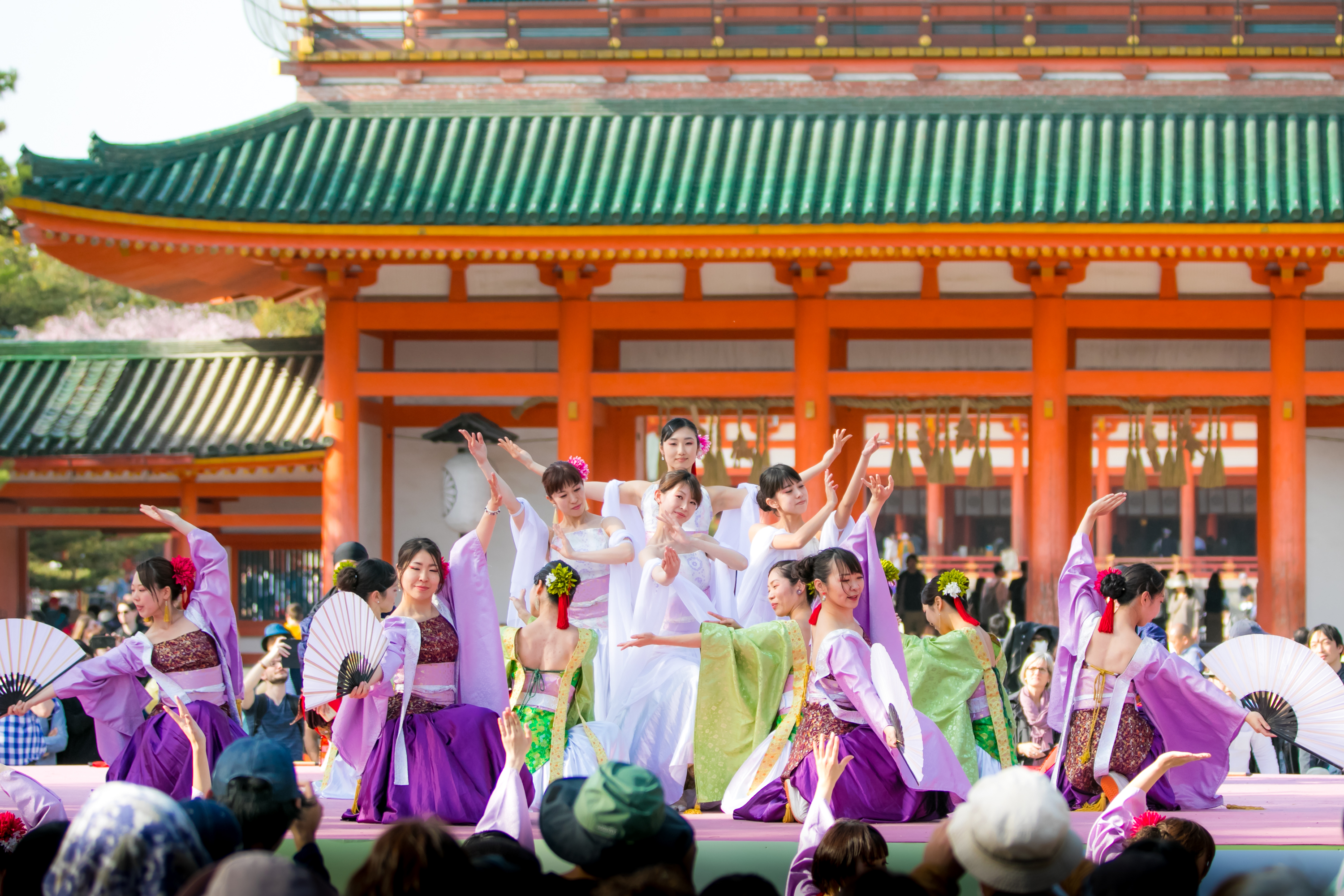 It has contributed to the revitalization of the region. It has also grown as a tourist resource.
Kyoto Sakura Yosakoi" has grown as an event rooted in Kyoto, and has taken on many challenges in cooperation with local organizations and local governments. In support of the "Walking City Kyoto" Charter, the event has contributed to the maintenance of the city's landscape and beautification of the city, and has steadily proven itself as a tourism resource.